7 Steps To Take Immediately After Water Damages Your Home
January 27, 2023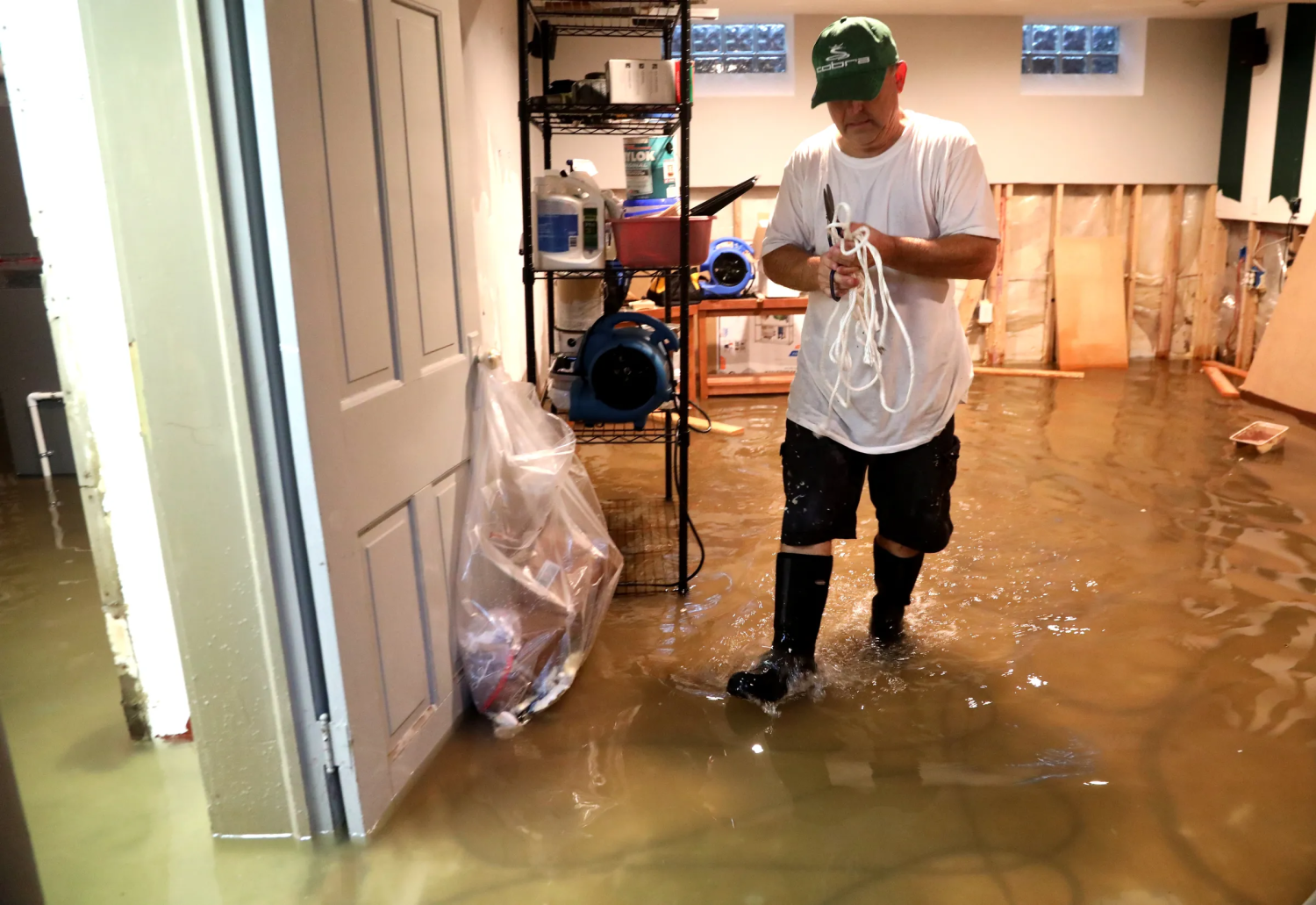 Water damage can be a devastating event for any home or business. Not only can it result in extensive damage to your property and belongings, but it can also pose a serious health risk to you, your family, and your pets. If your home has been affected by water damage, it is important to take immediate action to help mitigate the extent of the damage and protect your health. The team at DRYmedic has formulated a 7-Step Plan for you to follow after water damages your home.
#1 Shut off Water Supply
The first and most crucial step is to cut off all water flow to appliances and plumbing. This will prevent any further damage and allow you time to identify the source.
#2 Turn OFF The Power
To prevent the risk of electrocution as well as fried electronics it is wise to turn off the power. You can do this by locating the electrical panel which is often found in the basement or garage of a home.
#3 Document The Damage
It is also important to document the damage as soon as possible. Take photos and videos of the affected areas. This will help the insurance claim process and also assist the restoration company in assessing the damage. When documenting the damage be sure to do so in a safe fashion. Wear waterproof boots to prevent skin exposure to CAT 2 and CAT 3 water. Look out for any trip hazards. It is also wise to wear a mask to avoid breathing in toxic fumes.
#4 Contact a Reputable Restoration Company
Prior to calling your insurance company, call a reputable restoration company. Be sure to conduct due diligence in selecting a contractor. Check their reviews online as well as check their licenses and certifications to ensure you and your property are in good hands. Read this article about how IICRC is Not Enough. If the loss is extensive, it is also a good idea to select a company that offers contents (personal property) and reconstruction services as well. A project manager should arrive quickly at the loss site and conduct an inspection. The project manager will provide valuable information regarding the loss.
#5 Identify The Source
It is very important to identify the source of the loss in order to properly mitigate the damage as well as prevent a future loss. Your restoration company will most likely help in this effort however that is not always the case as their main priority is to mitigate the damage and dry out the structure. Therefore, a plumber can help in this regard as well. In Michigan, common sources of losses include sump pump failure, pipe bursts, foundation leaks, and appliance failure.
#6 Contact Your Insurance Company
Equipped with valuable knowledge regarding the loss, it is time to make a call to your insurance provider. Be sure to take notes and obtain the claim number to provide to your project manager.
#7 Work With A Contractor To Carry Out Mitigation Scope
Once these steps have been completed, the restoration contractor will begin working on stabilizing the property. The next steps include setting up a CAZ (controlled access zone) as well as a containment barrier to prevent cross-contamination. Your restoration company will then carry out the various steps necessary for extracting and drying the water from the property.
DRYmedic Is Here To Help
If you have been affected by water damage, fire, mold, or asbestos do not hesitate to contact us regarding any questions you may have. Our mitigation team is reachable 24/7 at (248) 798-8800 with years of knowledge and the ability to arrive on-site in 1 hour or less!