Commercial Repairs & Restoration: Emergency Disaster Damage
December 20, 2022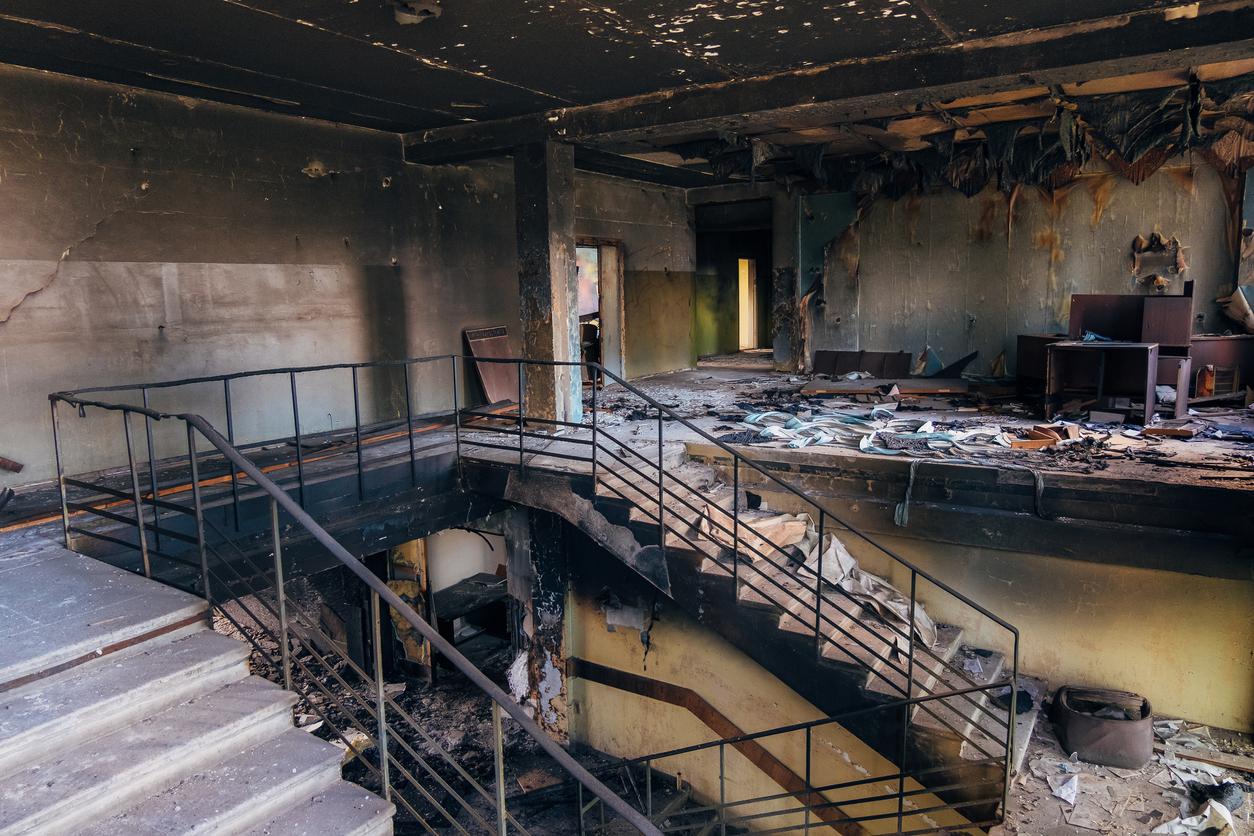 For over 20 years, Drymedic has been one of the top residential and commercial restoration companies in Michigan helping people restore their homes and businesses after a range of unexpected disasters. The business was originally launched to ensure that homeowners could get the restoration services they needed in an emergency, but why should only homeowners benefit from our services? At Drymedic, we wanted to ensure everyone could feel safe and well taken care of as we restore properties to their glory. Which is why we expanded our services to commercial properties as well.
Eliminate dealing with insurance complications, cutting through red tape, and waiting long periods of time for your property to be restored. We can offer a wide range of commercial disaster restoration services that ensure you can clean up your business from fire, floods, storms, mold, and asbestos damage.
Asbestos Removal
Discovering asbestos on your property can be catastrophic for your business. Left unattended, asbestos can leave your team members and customers in danger of developing severe health issues. At Drymedic we can ensure that asbestos is removed from your business building without delay and that your company can continue to function with minimum downtime.
Removing asbestos requires proper knowledge and safety protocols, all of which our team at Drymedic have extensive training on. We will properly seal off the containment area so fibers arent released into the air ducts, contaminate the room once all the asbestos has been removed, and dispose of all materials according to EPA regulations.
Fire and Smoke
Has your business recently been damaged in a fire? We offer commercial fire and smoke restoration services to ensure that your business can return to normal quickly and effectively. Our number one goal is to minimize your loss after disaster strikes, including ensuring that harmful materials are removed and that nasty odors left from smoke damage are eradicated.
Each of our professionals have extensive experience in handling fire and smoke restoration. We provide professional cleaning, deodorizing, and repair to help restore as many items as possible. Additionally, well work with you to file an insurance claim and document items for your insurance agency.
Mold Remediation
If you have discovered mold within your commercial building, it is important to eliminate it as quickly as possible. With our mold removal services, the professionals at Drymedic can help keep your property safe and costs at a minimum.
An overgrowth of mold can lead to serious issues and health problems in not only your employees but clients and customers too. Our team will contain the area, remove the mold and mold infested materials, clean the area, and restore the room(s) affected.
Water and Flood
Water and flooding damage can occur in businesses due to leaks from pipes, severe plumbing issues, or weather woes. We're here to tackle each of these problems and dry your property out as quickly as possible with our water and flood restoration services. We aim to ensure that we minimize the damage caused by flooding and ensure that your business continues to function properly.
The Drymedic team will perform a variety of cleanup actions, including structural drying, content cleaning, water extraction, mold testing (depending on how long the water has been standing), and other additional tasks.
General Contracting
If your business building has been damaged in a disaster such as a fire, we can help restore it as quickly as possible without delay. We provide 24/7 emergency restoration solutions and will aim to keep the downtime in your business to an absolute minimum. Our team is here to help clean, deodorize, rebuild, or remodel whatever devastation comes your way with our general contracting services.
Emergency Response
When disaster strikes, you want a solution right away. Thats where Drymedic comes into play. No matter what time your disaster strikes, youll speak to an actual person who can assist you quickly and dispatch a team to come out to help. With our emergency response services, we can send experts out to assess the damage within 24 hours of first contact.
Don't Let Disaster Stop Your Business From Thriving
Time is crucial when it comes to disasters and the professionals at Drymedic understand that. Whether you have experienced a fire, pipe burst, or excessive mold growth, Drymedic is here to help. We are Southeast Michigans leading provider of restoration services and proud to have been serving the community for over 20 years. We'll work with you to clean up, rebuild, and get your claim ready for the insurance company.
Contact us today to learn more about our services or arrange a no-obligation quotation.