Common Fire Hazards in Your Home
October 21, 2022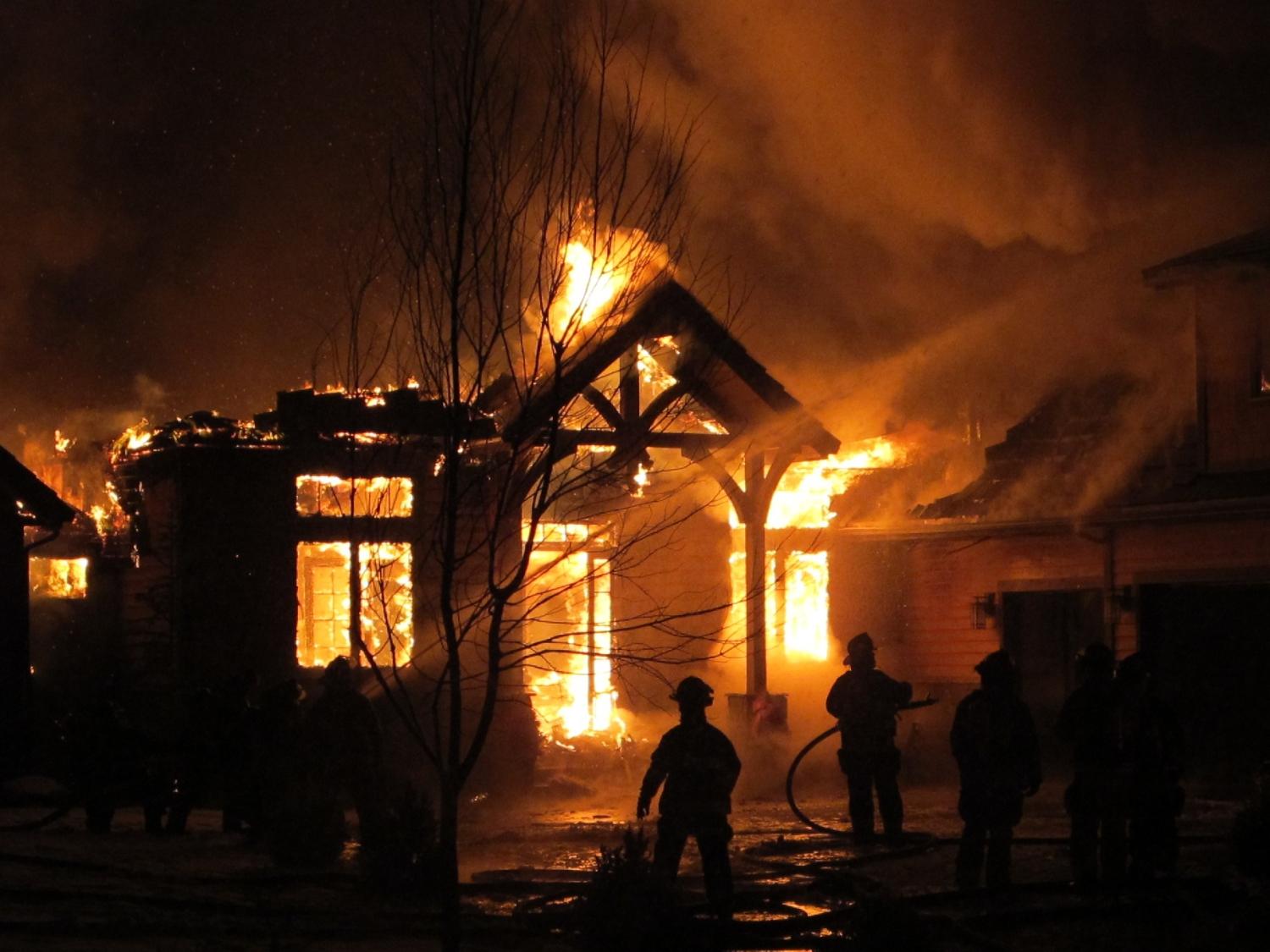 Fires need to be taken seriously, no matter the environment. Your home isnt fireproof and there are plenty of hazards that could put you in immediate danger if youre careless when using fireeven electric objects that could create a spark. If you ever have any doubts, its important that you understand what can cause unexpected house fires and the company you can trust to call when they occur. DryMedic can help you in the event of a fire and restore your home back to its former glory.
In this blog, well discuss the most common fire hazards you need to be on the lookout for and how DryMedic can help you and your home.
Common Household Fire Hazards
No one plans for a house fire, but everyone should be prepared in case one breaks out. According to the National Fire Protection Association (NFPA), there are multiple causes for household fires, including:
Cooking

Heating

Smoking

Electrical

Candles
Candles
While they might not seem significant, a candle can be the cause behind a serious fire in your home. The most simple thing you can do when you burn a candle, is check to make sure it isnt in an area where it can catch anything else on fire and dont let it burn for long periods of time. Additionally, double-check all candles are blown out before leaving the house. Blowing out the wick might not be enough to prevent it from reigniting, so we suggest placing the lid back on top after its been extinguished.
Electrical Hazards
If you notice a fault with any of your outlets or power chords, you should do something about it immediately. Loose wiring, faulty outlets, and exposed cables can all be very dangerous in the wrong scenario. Loose wiring can cause sparks if left alone and exposed cables will be incredibly hazardous if it makes contact with water. If you have any faulty electronics, you should have them replaced or inspected as soon as possible. Even without you using these appliances, live currents traveling through them could spark a fire while youre either not home or sleeping.
Cooking Errors
Were all prone to making a mistake from time to time, but when that mistake involves a fire, it can be costly. When cooking, leaving your oven or stove unattended puts you at considerable risk. Something falling over or spilling on top of your oven can lead to a quick-spreading fire, and if youre not there to stop it, it might be too late.
If you ever need to leave the room while cooking, its much better to simply switch off the flame or the oven until youre ready to watch it again. Theres no guarantee of a fire breakout, but if you leave your oven on when you go out, youre asking for trouble. Additionally, make sure the stove is completely turned off before leaving it unattended. There could be a chance the flame is at its lowest or the gas is simply leaking out, which could result in a large catastrophe.
If A Fire Breaks Out
If youve experienced a fire in your home, youll want to get in touch with a disaster restoration company like DryMedic immediately. Recovering from a house fire can be very difficult and it can leave your home dangerous to navigate without the help of professionals. Thankfully, the team at DryMedic understands the restoration process and are here to help.
DryMedic Fire Restoration Services
At DryMedic, we guarantee a 1-hour response time to all smoke and fire calls. Our experts will assess what is salvageable and what will need to be replaced. Well document the scope of damages and necessary repairs by using industry-leading tools and photography. Our fire restoration services include:
Fire damage

Smoke damage repair

Debris removal

Contents cleaning

Emergency board-up

Water damage

Smoke odor abatement

Electronic cleaning
Get Your Home Back to Normal with DryMedic
Weve been helping Michigan families and businesses recover for over 20 years and treat all our customers like family. Our professionals have experience in 24/7 service, are IICRC certified, and remain friendly, effective, and efficient throughout the entire process. Call DryMedic today at (248) 206-2469 if youve experienced recent fire damage to your home or are concerned about potential dangers.