How Does Restoration Improve Your Overall Wellness?
September 21, 2023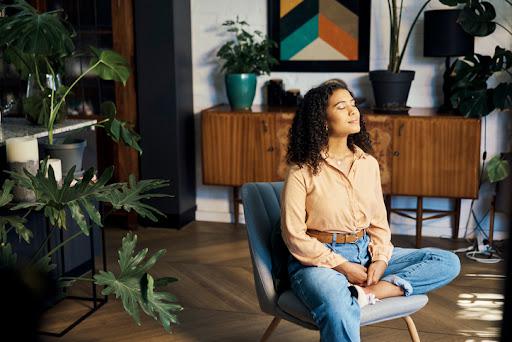 Studies have shown that your physical environment can impact your mental health. We are not just talking about traffic, sirens, and polluted areas. This interaction applies to buildings from the exterior to the interior. As a Landlord, having a high apartment turnover rate is bad for business and detrimental to your well-being. The same can be said for real estate agents; not being able to find buyers for a house due to visible damage can be stressful. Getting a team of restoration experts will boost your overall wellness in the following ways.
A Restoration Project Gives You Peace of Mind
Have you been putting off the water damage repairs due to fear of costs? You must understand that this only delays the inevitable, and the more you wait, the worse the damage. Water leaks could destroy your building's foundation and culminate in mold growth. Giving DRYmedic Restoration a call will ease your mind knowing that the team will mitigate further damage to areas like the drywall, subflooring, and drainage systems. Moreover, restoration at the early stages will lower your costs as compared to later when there's extensive structural damage.
Seeking Home Restoration Services Will Support Your Return to Normalcy After a Disaster
If you live in a hurricane-prone area like Florida or Texas, you must know how much havoc a storm damage can wreak. These concerns include water intrusion, damage to the electrical system, cracked shingles, mudslides, and roadblocks. Dealing with these kinds of damages to your home alone can make disaster recovery almost impossible, especially if you have kids. Seeking DRYmedic Restoration services will give you and your family time to process the disaster as our team focuses on returning your home to its pristine condition.
The Results of a Restoration Project Yield Positive Feelings
Extreme weather events are one of the common causes of structural damage. The aftermath of a storm or flooding can include foundation cracks, gaps in crown moldings, and uneven flooring. Hiring professionals to conduct the restoration process can boost your mood when you walk in and see all your concerns addressed. A reliable restoration company will carry out various repairs, including:
Strengthening the entryways by installing storm shutters and impact-tested doors
Reinforcing the garage doors with braces
Repointing the chimney area to prevent water infiltration
Waterproofing the exterior of your home to halt water seepage
Foundation restoration, including structural and block foundation repair
Roof replacement
Replacing sills
Fixing wall cracks
Seismic retrofitting
Seeing your house in good condition melts away all your concerns about the safety of your loved ones. This feeling applies to commercial property as you no longer have to worry about your renters' safety or turnover.
Need Emergency Damage Restoration Services? Call the Restoration Pros
Your home is an investment and a sanctuary. After a long day, the last thing you want is to come to a flooded home with a sinking foundation and mold damage. Not only do these problems put your safety at risk, but they also impact your physical and mental well-being. Selecting the right restoration company that will mitigate damage and help you get back to normalcy in the shortest time possible is crucial.
Thankfully, DRYmedic Restoration knows how to improve your home's safety and quality. Our services include water damage repair, smoke damage restoration, asbestos abatement, disaster restoration, and biohazard clean-up. Why not make DRYmedic Restoration your go-to restoration company? You can expect a fast response time, thorough inspection, and quality repair and maintenance with us. We also have branches in several states, so you don't have to worry about accessing our services. Need emergency restoration services? Call us at (248) 278-1261 today.