Locally Owned and Operated - In Your Community, Partnered with Other Local Businesses
November 15, 2023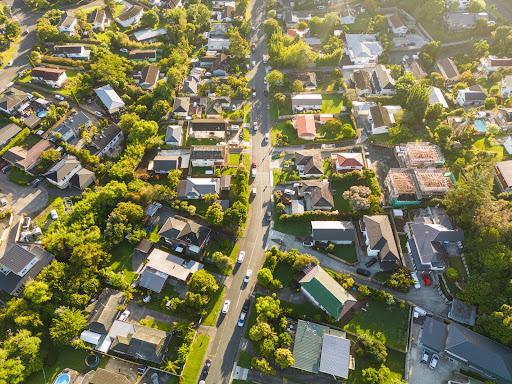 Local businesses play an important role in helping their communities thrive. They're the backbone of their communities and make a positive difference in many ways. That's why DRYmedic Restoration Services is proud to be a small local business that cares about the communities we serve.
Our locations are locally owned and operated, with their owners and employees living and working in their communities. Just like you, they're invested in seeing their communities thrive and succeed. You'll see them at local meetings, attending events, and more.
The following are a few advantages that DRYmedic locations provide the communities they serve:
We boost the local economy.
Small businesses account for two out of every three jobs added to the economy. DRYmedic and other small businesses help local economies thrive and hire residents of their communities instead of transferring employees in as large businesses often do.
We have strong relationships with our customers.
Our customers are our neighbors, friends, and fellow residents, and we build strong relationships with our customers. We help them restore their homes and businesses to normal after stressful events such as fires, flooding, and storms, and we never think of them as simply anonymous customers.
We support local charities and causes.
Local small businesses - including DRYmedic - support local nonprofits and causes more than large businesses do. Examples of this are sponsoring local sports teams and donating to the local fire department. Since we're engaged in our local communities, we understand their needs and want to support their residents whenever we can.
We partner with local businesses.
DRYmedic partners with local businesses to provide you with the services you need while ensuring that they deliver high-quality work. For example, we might partner with a local hardware store to obtain the paint we need for some of our restoration jobs. This benefits our customers while helping out another local business and the community's economy.
We provide superior customer service.
We aren't a giant behemoth to whom customers are just another number. Our teams value each customer and provide the highest level of personalized service because we're able to and it's the right thing to do. Local businesses depend on word of mouth referrals and positive reviews to keep operating and growing, and our superior customer service allows us to benefit in this way.
Our money helps the community.
When we pay taxes and hire local employees, we're helping the local economy and the communities in which we work and live. Governments spend sales tax money on vital needs including infrastructure improvements and police and fire department funding. And our owners and employees are pouring money into our communities as we buy goods and services, pay taxes, and patronize other small businesses.
We have a vested interest in our community.
We care about what happens to our communities. Our kids go to school there, we shop at local stores, and support local causes. We benefit from living and working in our communities, and they benefit from having us.
We can help encourage other small business owners.
When would-be entrepreneurs see the success of DRYmedic, they may be inspired to take the plunge themselves and open a small local business. Our owners can also serve as mentors to new small business owners and help connect them with the community as well as other businesses they could partner with.
DRYmedic loves serving our communities! Contact us when you need help with restoration after a fire, flood, storm, or other disaster. We have the training, equipment, expertise, and compassion needed to get your home or business back to normal: (248) 278-1261